Let's talk Vodka… I know, I know what you're thinking. A clear spirit? Come on Gene, vodka has no taste and no one cares about it. Contrary to popular belief, vodka has been around since 1533… as it first appears in the medicinal rank brought from Poland to Russia… and so as time passed on, more and more  people fell in love with this clearly popular white spirit distilled in different parts of the world. Today were going to talk about a new kind of vodka, a beautiful aesthetic design hand crafted in Milan, Italy — Vavoom Vodka. 
"At Vavoom we take branding to the next level. We want not only our customers, but everyone to know instinctively what we represent as a company. We started with the simple goal of bringing not only a premium spirit to the marketplace, but building a rapport with customers, empowering them to live life to the fullest  Stai Bella'   ~ Stay Beautiful in Italian" – Vavoom Vodka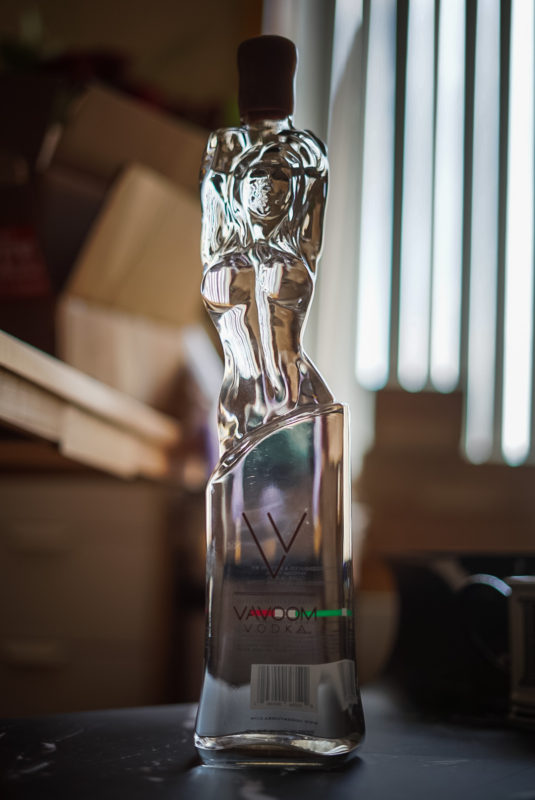 Being Russian I know a thing or two about quality vodka.  There are a few brands that come to mind that are just stand out from Chopin to Platinum Russian Standard to Imperial. Not taking anything away from Stoli and those other vodka brands but if you want a clean smooth taste, those were my only 3 go to brands.
So here is a new contender, not made in Russia that I was dying to try. At $170 it seems like the price is quite steep, but when it comes to design, packaging and presentation you can see where the price tag came from.  It is one that vodka connoisseurs can appreciate to the fullest and it makes amazing cocktails. If you're looking for a vodka that can be enjoyed straight, just like the world's finest whiskey or rum this is an excellent choice.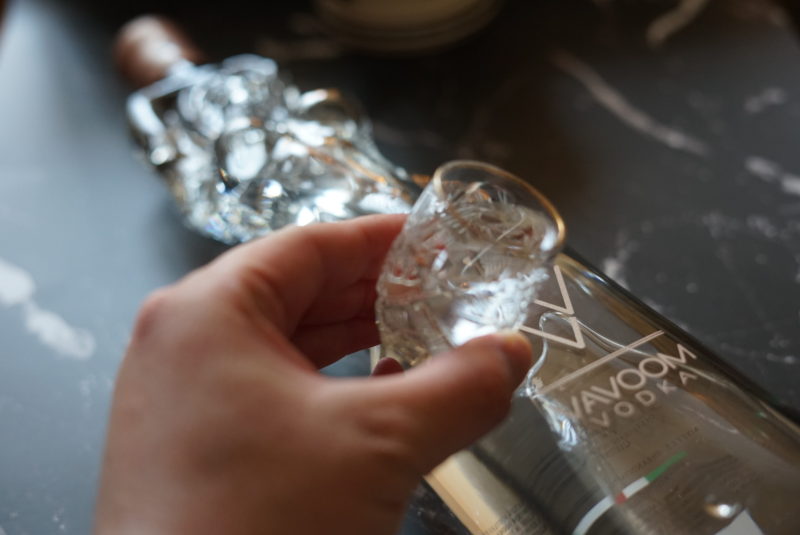 Tasting Notes: Vavoom holds the aroma of clean, freshly cut grass on a chill fall day. The entry is superiorly smooth and leads to a pristine palate of one of the smoothest vodka's I've had to date. Vavoom distills their spirit 5 times which leads to quite a smooth non medicinal palate.
Not everyone can handle vodka smooth or on the rocks and majority prefer it mixed in with some type of cocktail. I've tried a few recipes to see if the spirit shined when it came to cocktails. The problem with vodka cocktails is vodka tends to overpower the overall mix of the ingredients which leads to a boozy and harsh cocktail (that can get you tipsy) if that's what you're going for, but won't lead to a multi sensory experience.
The three cocktails I went with was the Moscow Mule, Screwdriver and the White Russian. The first thing I noticed was how Vavoom enhanced the cocktails, turning the average drink into a spectacular one.
I also paired a glass of vodka with a small spoonful of beluga caviar, and the mouthfeel and taste just blew me away. It was the perfect combination to end the tasting.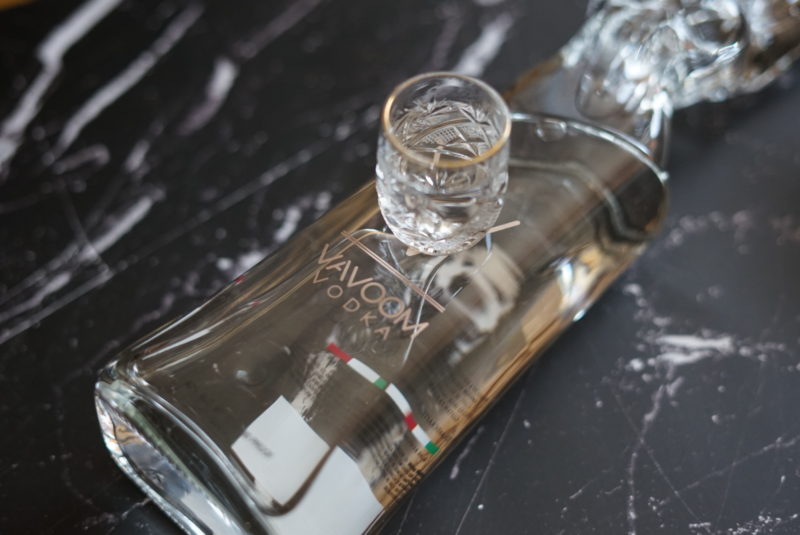 Price: Whoa… its around $179.. which to say the least is steep would be an understatement. But at the end of the day, you're not paying for your run of the mill vodka. You're paying for the not to easy to find, ultra smooth premium spirit. Maybe unlike me you won't be using $180 vodka for spirits, maybe it will just be on your mantle for the presentation aspect. Or maybe you'll get 10 bottles, turn them all into dry martinis and have a 1925 Great Gatsby ballroom party. Anyway you look at it, this bottle will not disappoint.