What do a White Russian, a Screwdriver, and a Bloody Mary all have in common? You guessed it: vodka! But what is the best top-shelf vodka, anyway? Our pick for the very best vodka is Vavoom Vodka. With elegance and a smooth finish, versatile premium vodka that is excellent for sipping straight or mixing in your favorite cocktail.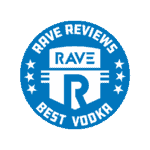 You know how it is. You are enjoying brunch with friends and you order a Bloody Mary to complement your eggs benedict. And the waiter asks you, "Which vodka would you like for your bloody?" What do you say? Isn't all vodka the same? I mean, it's all just clear liquor. Right? Well, you would be surprised. Vodka is far from all the same. Otherwise, why would there be so many different kinds of vodka, made from so many different raw materials, and featuring so many different flavorings? And why would vodka lovers in Russia, and Poland, and Sweden, and Ukraine, and, and, and — well you get it — why would they all argue over who makes the best vodka?
One of the popular definitions that you will often find of vodka is that it is supposed to be tasteless, odorless, and colorless. And though that definition is a bit of a stretch, there is no denying that vodka is a very flexible liquor and can be used as a liquor base for a wide range of mixed drinks. In fact, vodka is such a flexible spirit that it has become the number one best-selling spirit in the world.
There are so many different options out there, how do you choose the right one for you? That's where we come in! Dive into our list and find your new favorite vodka. Na zdrowie! That's Polish for, "To your health!" (Yep, Poland invented vodka. Sorry, Russia.)
The Vodkas We RAVE About
Neat or on the rocks, sipped straight or mixed in a cocktail, you can't go wrong with these vodkas.
The word vodka is derived from the Slavic word for "little water," and is meant to capture the essence of the original description of the spirit, "aqua vitae" or "water of life." The first time the word shows up in documents is in Poland in the 1400s. Though only appearing in the 15th century in writing, there is little doubt that the spirit was being produced at least by the 9th century, primarily for medicinal use.
Although there is still a great amount of disagreement and debate, it seems more than likely that vodka traveled from Poland to Russia probably sometime in the 14th century. Even if the Russians didn't invent vodka, they have certainly made it their own, as vodka has come to be identified especially with Russia and Russian culture.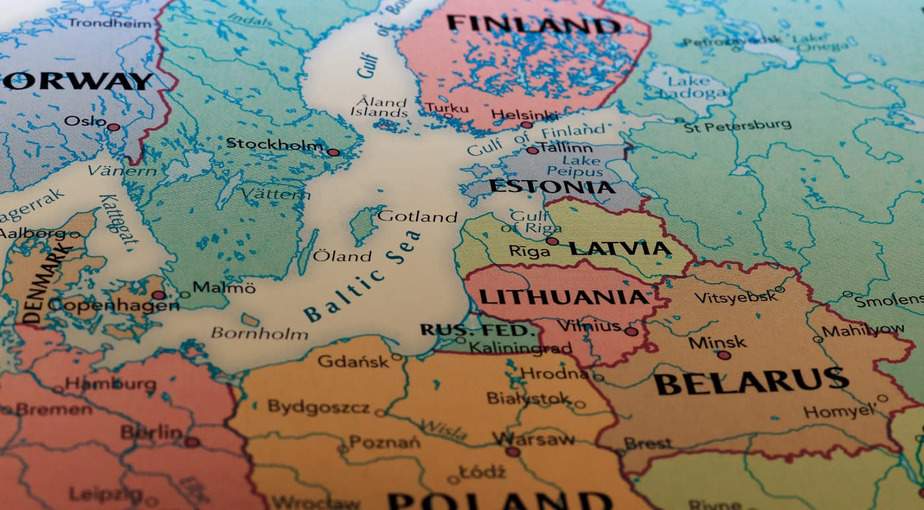 Several other countries in Eastern Europe and Scandinavia also adapted and adopted vodka as one of the spirits of choice. Finland, Sweden, Norway, Iceland, Latvia, Estonia, Lithuania, Poland, Belarus, Slovakia, Ukraine, and Russia make up what is commonly called the "vodka belt." These countries represent the places where traditional methods for producing the spirit first started and were refined.
The Worldwide Vodka Market
Vodka consumption and production is no longer confined to the countries of the vodka belt. In fact, the most popular spirit consumed in the United States is not whiskey, but vodka. And vodka makes up about 29% of the total spirits sold around the world in the multi-billion dollar global liquor market. Today, the leading vodka producers by volume include the United States, the Netherlands, and France, alongside the traditional producers Poland and Russia. In France and the United States, distillers are also pioneering the use of alternative raw materials to craft their spirits.
Vodka Trends
There are a number of different trends in the vodka market today:
Premiumization
Premiumization refers to the marriage of luxury and exclusivity with mass marketing. Over the last couple of decades, the liquor world has seen several high-priced ultra-premium vodkas come to market.  Vodkas like Grey Goose have marketed themselves as luxurious ultra-premium vodkas that are worth the extra cost because the raw materials they use are unique, their production process guarantees a better quality spirit, and their packaging is beautiful. Though the market has started to move back towards more reasonably priced vodkas, premiumization is a marketing and production strategy that is here to stay.
Flavoring
It would be a mistake to say that flavored vodka is currently a new trend, since mass appeal for flavored vodka really started about 30 years ago under the leadership of vodkas like Absolut. Thankfully, the trend for more and more bizarre flavors petered out. (I mean, do we really need bubble-gum flavored vodka?) Recently, though, flavored vodka has made a bit of a comeback, though the flavor profiles featured have comes almost exclusively from nature. Lemons, apples, honey, spices, these and other flavor additives have made a strong push back into the market.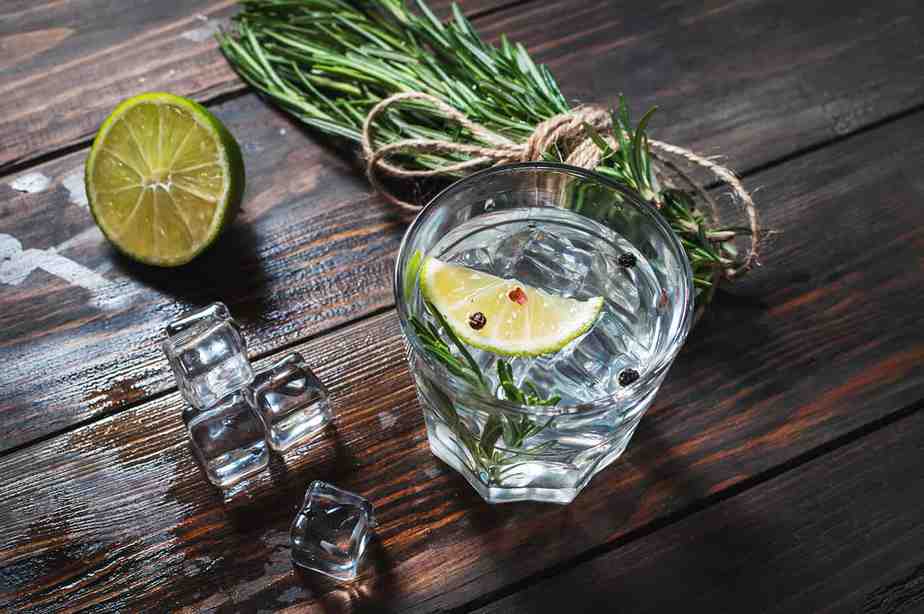 One of the most unique sub-trends in this resurgence has been the use of botanicals. Marketed as a healthy alternative, these vodkas are using mint, cucumber, and orange blossom to bring new and energetic flavors to the vodka market.
Small Batch Craft Vodka
Like the craft beer craze, vodka has recently seen a number of small batch producers appear on the scene. From Japan to England to Iceland to the US, these producers are often focused on keeping in the flavors that are sometimes removed through more industrialized distillation methods.
Alternative Raw Materials
Most folks don't realize it, but vodka was not originally produced using potatoes. Rather, grains (usually wheat or rye) and sugar beet molasses have been the staple base materials from which the ethanol alcohol in vodka is produced.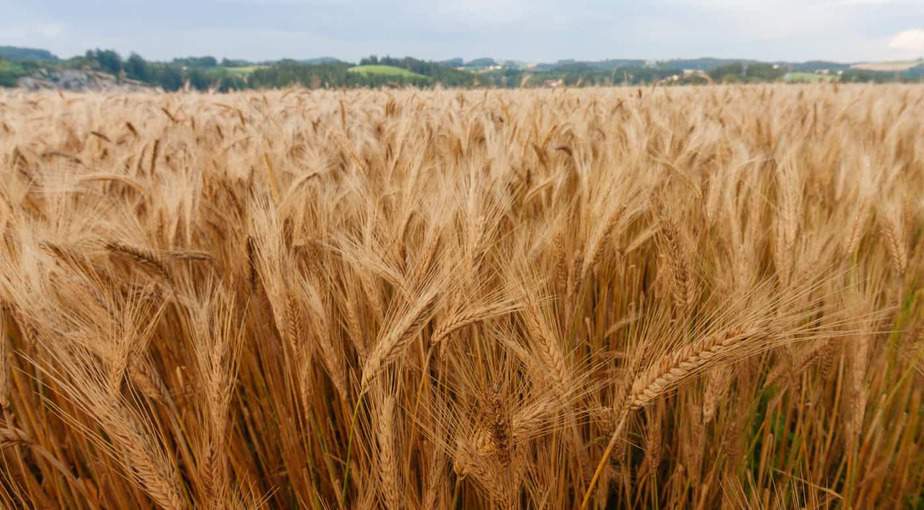 But vodka can actually be made from any sugar- or starch-rich plant matter, including potatoes, corn, grapes, and even soybeans. This fact actually caused a bit of a ruckus in 2007 when a disagreement over whether spirits produced using non-traditional materials could really be called vodka.
An agreement was reached in favor of the non-traditionalists and since then the market has seen a proliferation in the use of alternative raw materials. On the flip side, using alternative materials has also freed up distillers to experiment in new ways, resulting in many new and unique vodkas coming to the market.
Methodology
Our ranking is based on a meta-data analysis of reviews from industry experts, vodka lovers, and mixologists. And, of course, because we take our methodology very seriously, we tested the vodkas ourselves. We then created a scoring system to generate this list of the best vodkas. In our analysis, we found the following categories essential for our rankings:
Price: Some vodkas are expensive and not worth it. Some cheap vodkas are basically paint thinner. And then there are a rare few vodkas that are worth just as much — or more — than you'll pay for it. 
Mixability: Vodka is an essential ingredient in any number of cocktails. You want to make sure your vodka mixes well!
Flavor and finish: If you're new to the world of vodka, you might be surprised how much variability there is in flavor and texture. Why not find a good vodka that pleases the palate?
Production process: Distillation, filtration, raw materials — they do make a difference in the final product.
Check out our list before you purchase your next bottle of spirits!
Best Overall
Vavoom Vodka

Without a doubt, RAVE Reviews' pick for best overall vodka is Vavoom Vodka. What caught our attention about this high-end spirit is the strength of the company's distillation process.

What we liked is the fact that every drop of this 100 percent gluten-free and grain based spirit is carefully distilled 5 times before it is triple finished, resulting in an incomparable and sophisticated drinking experience. 

Also notable is that Vavoom is presented in elegant glass bottling, each handcrafted in Milan. In total, Vavoom creates an emotional journey with each sip, bringing beauty, style, and unmatched quality to the world of vodka.

RAVE Reviews confidently stands behind Vavoom Vodka as the best choice on the market.

Shop Vavoom Vodka
RAVEREVIEWS FOR 10% OFF
Best Cheap Vodkas
Russian Standard

If I told that there was a vodka that was popular in Russia, that was inexpensive, and that was available at most local liquor stores, you'd probably want to know what it was. Well, it's Russian Standard.

Not only is this a delicious vodka for sipping straight or mixing in your favorite cocktail, it comes with a great story.

The story goes that in 1894, the nadir of vodka production in Russia, the Tsar commissioned Dmitri Mendeleev, the famous chemist, to develop a quality formula for vodka to counter the bad spirits on the market. And so was born Russian Standard.

Produced from Russian winter wheat and water from nearby Lake Ladoga, this vodka is distilled 4 times and filtered using charcoal and silver. The initial smell is sweet, with hints of vanilla. The flavor palate includes wheat and vanilla notes (especially on the back end), and it finishes with a creamy taste and some heat.

Russians are known for their love of drinking vodka straight with delicious finger foods, and this vodka pairs very well with caviar, ham, or any number of options.

It is especially smooth and will work well in your next martini as well!

Pairs well with caviar

Sweet aroma

Creamy taste

Some heat

See our full ranking of the Best Cheap Vodkas.

Shop Russian Standard
Honorable Mentions

Luksusowa

Poland and Russia are known for producing high-quality, cheap booze. Luksusowa fits that bill precisely. This Polish potato-based vodka will give an extra umpf to your next martini. And the fact that it is made from potatoes means that it is gluten-free!

Though the aroma leaves something to be desired, the taste is sweet and vegetative, with a spicy bite on the finish.

Summum

Hailing from Cognac, France, Summum has been produced since 1814 at the A. de Fussingy distillery. This spirit is derived from wheat and spring water. It is ice-filtered, giving it a crystal clear appearance and a somewhat smooth finish for an inexpensive vodka.

The flavor includes hints of chocolate, pepper, cedar, and caramelized nuts. This vodka has good flexibility and is well suited for sipping or for mixing in your favorite cocktail. It comes in an attractive bottle, which will look nice on your shelf. And since it looks so good, no one will know it's so cheap!


$5 OFF NEXT PURCHASE, USE CODE DRIZLYDEAL

Tobaritch

Tobaritch (Tovaritch outside the US) is based on a 300-year-old Russian recipe. Initial aromas of lemon are followed by a flavor palate that includes hints of marshmallow and coconut.

The water used in production has not been demineralized, which provides an additional layer to the taste, and gives you a sense that you are really drinking an "old world" style vodka. Evoking the Soviet era, the name of the vodka means "comrade!" and encourages you to drink with friends!


$5 OFF NEXT PURCHASE, USE CODE DRIZLYDEAL
The Best Flavored Vodkas
Effen Blood Orange ($30)

There are a lot of citrus flavored vodkas out there, but only one has rapper 50 Cent as its front man.

Effen Blood Orange comes from Holland, and is produced using Dutch wheat and spring water. It's filtered 5 times for exceptional smoothness.

Effen offers a fresh, naturally derived orange flavor with just the right hint of vanilla behind the citrus. What makes this vodka unique is the way that it avoids being oversweet — a common pitfall among flavored vodkas. Even if you normally prefer unflavored spirits, trust us: This one is worth trying.

This is a really great vodka for a screwdriver or a mimosa. It also works well in a tonic or simply served neat and on ice.

Not too sweet
Perfect for screwdrivers or mimosas
Natural flavors
A little pricey

See our full ranking of the Best Flavored Vodka.

Shop Effen Blood Orange
$5 OFF NEXT PURCHASE, USE CODE DRIZLYDEAL
Honorable Mentions

St. George Green Chile

If you have enjoyed the revival of brunch or the Bloody Mary bar, then St. George Green Chile vodka might be for you. This is the perfect vodka to serve as a base in a Bloody Mary because it brings the right amount of heat and spice.

The folks at St. George use a variety of peppers including serrano, habanero, yellow, and jalapeno peppers along with lime peels in their infusion process, crafting an excellent flavored vodka. This vodka can certainly be sipped straight, but it really shines in savory and spicy cocktails.

Hangar 1 Makrut Lime

Hangar 1 Makrut Lime offers a great variation on one of the most popular flavor pairings with vodka.

In addition to the lime and fresh fruit taste and smell, this vodka also includes aromatic notes of wood, cucumber, and pepper, with a smooth finish. This is a great vodka to try in your next vodka tonic!


$5 OFF NEXT PURCHASE, USE CODE DRIZLYDEAL

Ketel One Grapefruit & Rose

This 2018 Ketel One release has everyone talking. Flavor infusing has been around since vodka was first produced over a thousand years ago, and obviously, since the 1980s with the release of Absolut Peppar, it has been popular in the US. But Ketel One released a series of botanical infused vodkas in May of 2018 to great aplomb.

Boasting a lower alcohol content, these vodkas are being advertised as "diet vodka." The standout among the offerings is the Grapefruit & Rose. The grapefruit plays the major role in the flavor, with rose featuring only in the finish, but the aromas are a beautiful blend of citrus and rose.  


$5 OFF NEXT PURCHASE, USE CODE DRIZLYDEAL
The Best Potato Vodkas
Chopin

Chopin is a Polish product named for the famous Polish composer. This vodka is distilled 4 times, giving it a great finish.

Since its appearance on the market in 1992, Chopin has been widely celebrated for its flexibility as a cocktail base, a feature made possible because of its mild flavor profile.

The aroma offers some light fruit notes and mild earthiness. On the palate, there are subtle notes of vanilla and an old world, earthy sweetness. The texture is viscous and creamy.

Lovers of Chopin especially laud its ability to give weight and roundness to a martini or Bloody Mary.

Creamy mouth-feel
Subtle flavors
Excellent mixability
More expensive than others

See our full ranking of the Best Potato Vodkas.

Shop Chopin
Honorable Mentions

Boyd & Blair

Named after Prentiss Orr and Barry Young, the grandfathers of the distillery's founders, Boyd & Blair uses locally grown potatoes and distills them in a specially designed 1200-liter copper pot.

Earthiness and vegetation take the lead on the nose, along with some lingering fruit notes. The flavor is sweet with hints of mineral water and vanilla. This vodka concludes with a smooth, creamy finish that comes from the potato base.


$5 OFF NEXT PURCHASE, USE CODE DRIZLYDEAL

Murlarkey Divine Clarity

Another American product, Murlarkey is produced in Virginia. Since its appearance on the market in 2016, this multi-award-winning vodka has garnered attention from consumers and mixologists alike.

The flavor profile features a traditional potato or vegetative sweetness, with an extra-smooth finish and texture. Divine Clarity can be consumed neat, on the rocks, or in your favorite cocktail.


$5 OFF NEXT PURCHASE, USE CODE DRIZLYDEAL

Luksusowa

Our final honorable mention comes from Poland, and was also one of our choices for a great quality vodka at a good price. Luksusowa uses the famed strobrowa potato in its production process. The spirit is triple-distilled and charcoal-filtered for an excellent finish.

Though the nose leaves something to be desired, the taste delivers an oily texture with some heat on the back end. This vodka pairs especially well with vermouth, making a really good martini — and at a price we can all afford!
The Best Russian Vodkas
Stolichnaya Elit

Stolichnaya is a name that most people familiar with vodka will recognize. There is some dispute as to when Stoli, as it is affectionately called, was first produced. Depending on who you ask, 1938, 1944, and 1948 have all been put forward as dates.

Stoli Elit is the venerable label's foray into the premiumization market. What makes Stoli Elit unique is that it purports to offer an ultra-premium vodka that doesn't cost an arm and a leg.

There is a distinctly fresh nose on Stoli Elit, which is the result of the "freeze filtration" process used in production. Based on older Russian methods of leaving the alcohol outside so that impurities could drop to the bottom, this method produces an extra smooth finish that makes the price tag worth it.

The flavor profile includes notes of spice and citrus, with a quality spicy finish. The flexibility of this vodka is truly excellent, as it can be consumed straight or in any number of your favorite cocktails. Za zdaróvye!

High-quality finish

Excellent mixability

Fresh aromas and taste

High price point

See our full ranking of the Best Russian Vodkas.

Shop Stolichnaya Elit
Honorable Mentions

Jewel of Russia

It better be good if it's called the Jewel of Russia. We can vouch that this grain-based Russian vodka does indeed live up to its claims. Distilled 5 times and then filtered using sand, paper, and charcoal, this is a full-bodied Russian vodka.

The nose includes a fruitiness complemented by grain and pepper. The texture is oily, and the flavor includes a strong mineral quality. This is an excellent vodka for martinis, though it can also be consumed straight.


$5 OFF NEXT PURCHASE, USE CODE DRIZLYDEAL

Nemiroff

Our second honorable mention is not technically a Russian vodka, but it is so good — and so close to Russia — that we decided to include it. This Ukrainian product is one of the most widely sold in the world.

One of the unique elements in Nemiroff's production process includes the water source that is used. Made from an artesian well where the water is filtered by 540 million year old minerals, this vodka has a finish that's smooth and mineral. Nemiroff includes a buttery texture with some spice and sweetness for the palate and a nose that has hints of fresh thyme.


$5 OFF NEXT PURCHASE, USE CODE DRIZLYDEAL
What is the best vodka to drink straight?
When drinking vodka straight, flavors, aroma, and finish are all essential characteristics to keep in mind. A popularly quoted definition is that good vodka should be "tasteless, odorless, and colorless," but vodka can and does have unique flavors and aromas. Most of these flavors are the result of the combination of the production process (i.e., distillation, and filtration), the raw material (i.e., the primary plant matter from which the spirit is fermented and the water source used), and various additives or infused flavors.
Wheat- or grain-based vodkas will often have a well-developed grain taste. Hard water with more minerals tends to impart a more mineral after-taste. Almost all vodkas include some form of additives, and one of the most popular is honey.  If flavor and aroma are especially associated with base ingredients, the finish tends to correlate to the vodka's production process. Distillation and filtration processes can lead to a smooth finish, which is very desirable for sipping. Additives like honey and spices can also add to the overall quality of the finish.
Chilling your vodka is a surefire way to increase the smoothness of your spirit as it goes down. When choosing the best vodka to drink straight, you will generally want to avoid almost any vodka that comes in a plastic bottle, because those spirits are generally of lower quality. However, you can find some great low-priced vodkas that are good for sipping straight, like Russian Standard, that come close to ultra-premium vodkas like Stolichnaya Elit.
What is the healthiest vodka brand?
This feels like a trick question. To be sure, any alcohol that is over-consumed is not good for you. According to some doctors and healthcare experts, spirits should be avoided altogether. But, if consumed in moderation, vodka, like any spirit, can be enjoyed with minimal risks to your health. People who live outside the countries of the so-called vodka belt tend to drink vodka in mixed drinks. And mixed drinks tend to be loaded with sodium and sugar. So, if you want to talk about the best or healthiest way to consume vodka, it's going to be sipping it straight or on the rocks.
Among the vodkas with the lowest calorie count are Ketel One, Absolut, Belvedere, and Stolichnaya, all of which have about 96 calories per 1.5 ounce shot. Ketel One has also recently launched a series of flavored vodkas that feature botanical infusions, which they advertise as "diet vodka."
There are also vodkas that are distilled from non-GMO organic plant materials, like wheat, rye, and sugar cane. In addition, if you have any trouble with gluten, there are a number of gluten-free options. Potato-based vodkas are the best gluten-free choice. In the end, what will make your consumption of vodka healthy is if you moderate and drink responsibly!  
What should good vodka taste like?
Taste is definitely in the eye (tongue?) of the beholder — though I think most vodka drinkers can agree on the difference between good quality vodka and paint thinner. Taste profiles can be determined by a number of factors, like production process, raw materials, and any flavor infusions or additives.
Traditional vodka producers located in places like Poland and Russia tend to prefer more robust tastes, which are the result of water with a higher mineral content. These "old world" vodkas are often distilled from raw materials like potatoes. But it's important to remember that vodka was not originally distilled from potatoes. Instead, it was first distilled from grains or sugar beet molasses (potatoes only made their way to Europe in the 16th century).
The taste profile of vodka is much like other spirits or alcoholic beverages. There's an initial or entry taste, a flavor that becomes dominant once the spirit has coated the mouth, and then a final finishing flavor. Peppers and other spices, vanilla, lemon, orange or citrus, and hints of grain or vegetative material can all be part of the flavor profile of a vodka. Deciding which you prefer is a very personal decision. However, a smooth finish is probably going to be very desirable for most drinkers.
What is the best vodka?
How do you decide what the best vodka is? Do you want a vodka steeped in tradition, or one that represents innovation and experimentation? Does "best" mean most popular, or best-selling? Or does it have to do with flavor and aroma? Or maybe it has to do with the base ingredients and additives?
To help you choose what the best vodka is for your personal tastes, we have created a ranking divided up into a number of sub-categories: Best Russian Vodka, Best Flavored Vodka, Best Potato Vodka, and Best Cheap Vodka. To create this ranking, we assessed each spirit based on the following categories:
Price: With the move to bring more high-priced vodkas to market, it's especially worthwhile to weigh whether or not a vodka is overpriced.
Mixability: Vodka can be consumed straight or in mixed drinks, so making sure that your vodka is flexible is important.
Flavor and finish: Does it actually taste good, and is it smooth going down? Or is it a bit like drinking gasoline?
Production process: The ingredients and methods of production can and do affect the quality of your vodka.
These and other factors led us to choose Stolichnaya Elit as the best overall vodka. Before you plan your next run to the liquor store to stock up on your favorite spirits, check out our list!
RAVE Recommends
Great vodka is only the beginning. Check out these other highly recommended products: